This delicious pasta makes a perfect weeknight meal — tender penne pasta is covered in a mushroom marinara sauce with sauteed chicken breast and fresh, melty mozzarella!


Happy Thursday, everyone!
I must have Christmas on my mind, because if you're a daily reader of mine, you might have noticed that I accidentally published this post without any writing, haha. I remember saving the post with the pictures and recipe, and thought to myself, "I'll just go sit on the couch with my laptop to finish the rest!". Well, I got out to the couch and instead started watching It's a Wonderful Life and Miracle on 34th Street and totally forgot about finishing the post. Oops.
Hopefully most of you haven't read through this recipe yet. :)
Today's the 22nd, so it's Recipe Redux day! This month's theme:
Grab a Book & Cook

We're playing a little party game at the end of 2016: Grab your nearest cookbook and ReDux the recipe on page 201, 16, 216 – or any combination of the number '2016.'
I must have looked through all of my cookbooks (and I have a lot of cookbooks) and the only recipe on pages 16, 201, 216 that sounded good was this one, from The Pioneer Woman's Dinnertime cookbook! The recipe was featured on page 201 and sounded so delicious. Everything The Pioneer Woman makes is so delicious. And rich!
I decided to "redux" this recipe and lighten it up a bit. I used half the amount of pasta (2oz of pasta per serving instead of 3-4oz), reduced the amount of mozzarella, added mushrooms for an extra veggie kick, and used less olive oil.
I love this pasta because it's basically a two pot process. You need one to cook your pasta, and another to cook the chicken and sauce. It was a little hard to find fresh basil this time of year– my pot on the balcony totally died about a month ago when we had freezing temps overnight. If you can't find fresh basil, just omit it or sprinkle on a tiny bit of dried basil!
I love what The Pioneer Woman does here, by adding parmesan cheese to the pasta BEFORE topping with the sauce. Genius. Love layering cheese!
If you haven't checked out any of The Pioneer Woman's books, you definitely need to. All of the recipes are amazing, and you can easily make them a little healthier with easy substitutions or additions!
Here's the recipe for Lighter Chicken Mozzarella Penne!
Lighter Chicken Mozzarella Penne
2016-12-21 17:13:17
Serves 4
Ingredients
1/2 lb penne pasta (half of a 16oz box)
1 Tbsp olive oil
1 chicken breast, cut into small dices
salt + pepper
1 tsp minced garlic
1 pint mushrooms, sliced and washed
one jar of your favorite marinara sauce
1/4 tsp red pepper flakes
1 Tbsp fresh parsley, minced
4oz fresh mozzarella, cubed
Shaved parmesan for topping
fresh basil, julienned for topping
Instructions
Cook the pasta according to package directions. Drain and set aside.
Heat the olive oil in a large skillet over medium heat. Saute the chicken breast until cooked through, seasoning with salt and pepper. Remove from heat and set aside in a small bowl.
Return the skillet to the heat, add the garlic and mushrooms. Saute until the mushrooms have cooked through. Use a spoon to remove excess liquid.
Reduce the heat to low and add one jar of marinara sauce, chicken cubes, red pepper flakes and parsley. Let the sauce simmer for about 5 more minutes.
Stir in the fresh mozzarella cubes and let cook for a few more minutes, until the cheese begins to melt.
To serve, place the pasta into four bowls. Top with a sprinkle of shaved parmesan, then ladle on the sauce, and finally add a sprinkle of fresh basil strips.
Adapted from The Pioneer Woman
Adapted from The Pioneer Woman
Zen & Spice https://zenandspice.com/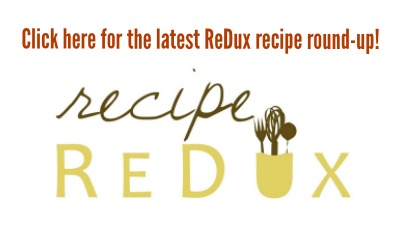 Get access to my free e-book, 15 Easy Veggie Sides!
You're going to love it!
Look in your inbox for a confirmation email along with a link to download the book.
0