Last week, I shared my first installment of my new Cooking School section of the blog! I'm super excited to begin blogging about cooking skills, tips, tricks and really delve into developing them for both myself and my readers!
Be sure to check out last week's post about 12 Ways to Improve Your Cooking Skills to catch up. Today we're chatting about common cooking terms that you might see in recipes. Some are probably common sense (like boiling) and others may seem foreign (example: cook en papillote)! Lets jump right in.
Barbecue
To cook large, tough cuts of meat like beef brisket and pork shoulder, using indirect, low and gentle heat from an outdoor fire. This is a staple down here in Texas. I can't wait to move to our new place so we can buy a grill. This is probably one of the more difficult cooking techniques to master! Lots of practice to get it just right.
How to Make Texas-Style Smoked Brisket in a Gas Grill via Bon Appetit

Boil
To heat liquid until large bubbles break the surface at a rapid and constant rate. I think everyone knows how to boil water, but how do you boil various foods like eggs? Check out the link below for a tutorial on how to make perfect hard boiled eggs.
How to Boil Eggs via Pillsbury
Braise
To cook foods by booking and then gently simmering them in flavorful liquid in a covered pot. Yum! Braising foods gives out a really great flavor, especially if you use a tasty liquid like a hearty chicken stock or beer like the recipe below!
Beer Braised Beef with Carrots and Potatoes via Roxana's Home Baking
Cook en Papillote
To cook food by enclosing it in a parchment paper packet. The food steams in it's own juices so that the flavors are pure and clean. Aluminum foil can also be used! I'm sure you've seen it all over Pinterest. Now you know the fancy French name for packet cooking.
Easy Salmon and Potato Foil Packets via Averie Cooks
Deep-fry
To cook in hot oil deep enough to fully surround the food. We all know this one… my favorite (and pretty much only) foods to fry are fish and veggies, such as cauliflower or green beans.
Parmesan Cauliflower Bites via Damn Delicious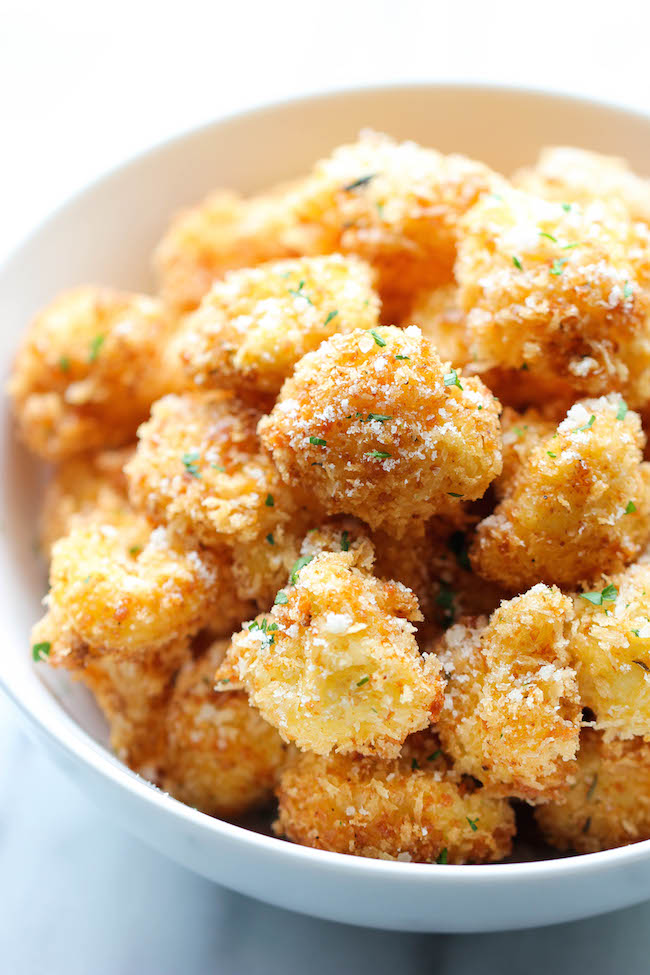 Deglaze
To use liquid (usually wine or broth) to loosen the flavorful browned bits (called fond) that develop and stick to the pan during sauteing or searing process. A wooden spoon is often used to help loosen the fond, which dissolves into the de-glazing liquid– usually stock or dry white wine.
Lemon Garlic Chicken with Mushrooms via The New York Times
Grill
To cook relatively small, individually sized, quick cooking foods such as steaks, chops, and skewers directly on an outdoor fire. Grilled foods derive their "grilled" flavor from the dripping juices and the fat that hit the heat source and create smoke that subtly seasons the exterior of the food. Another reason I am excited for our new apartment! We'll have a patio big enough to grill.
Grilled Salmon Skewers with Garlic and Dijon via Natasha's Kitchen
Poach
To cook food in hot water or other liquid that is held below the simmering point. I love poached eggs! They're especially great for breakfast paired with toast.
Simple Poached Egg and Avocado Toast via Pinch of Yum
Puree
To grind raw or cooked ingredients to a uniform consistency, often in a food processor or blender. One of the most popular recipes on my blog is this soup– pureed in a blender!
Baked Sweet Potato & Carrot Soup via Zen & Spice
Reduce
To partially evaporate liquids, especially sauces, during cooking, to concentrate flavors and thicken consistency. Balsamic reduction is SO good when paired with roasted vegetables.
Bacon Wrapped Asparagus with Lemon Balsamic Reduction via A Clean Bake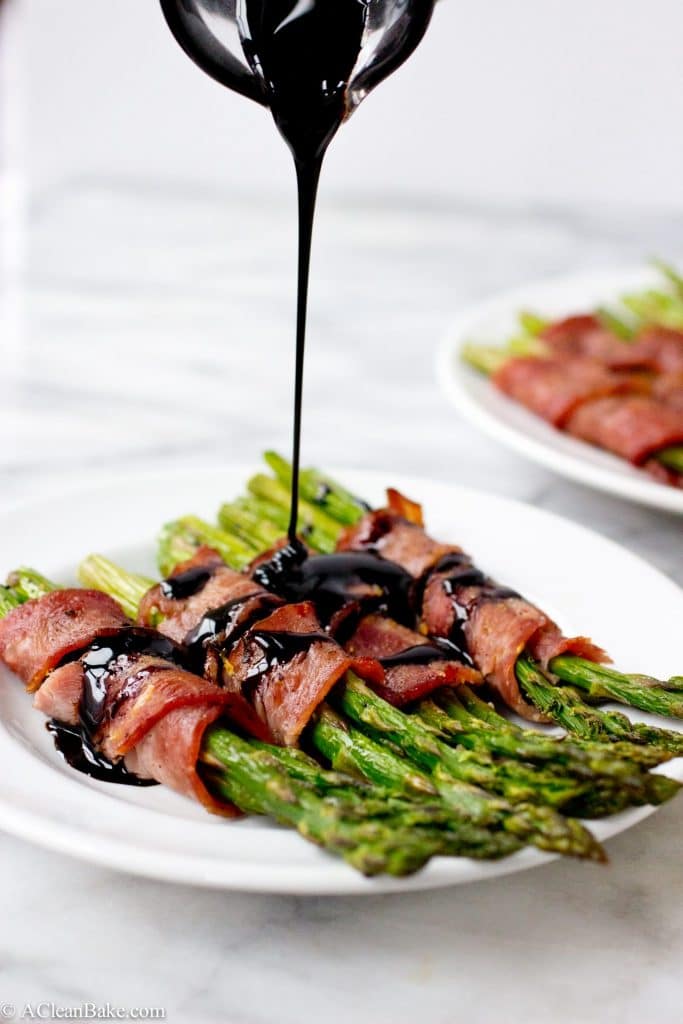 Roast
To cook foods in a pan in a hot oven. High oven temperatures promote more browning, low oven temperatures ensure even cooking and minimize moisture loss. This is my favorite way to prepare vegetables– asparagus, zucchini, baby carrots and butternut squash.
Roasted Parmesan, Garlic & Lemon Asparagus via Zen & Spice
Sear
To cook food over high or very high heat, usually with the goal of creating a deeply browned crust. One of the best foods to sear is scallops! Love the golden crust.
Seared Scallops with Creamy Corn via Zen & Spice
Saute
To cook food in a small amount of fat over moderately high heat, usually with the goal of browning the food. I probably sautee 75% of our meals every week! Using lots of olive oil and garlic.
Teriyaki Pineapple Shrimp with Zucchini Ribbons via Zen & Spice
Simmer
To heat liquid until small bubbles gently break the surface at a variable and infrequent rate. This technique is used mainly for soups!
One Pot Creamy White Bean & Ham Tortellini Soup via Carlsbad Cravings
Skim
To remove the fat that floats to the surface of the pan drippings or braising liquids after roasting or braising fatty cuts of beef, pork or poultry. Use a wide, shallow soup spoon to skim off the fat. You may have to use this technique to remove excess fat after cooking a pot roast.
Pot Roast with Carrots and Potatoes via Little Spice Jar
Steam
To cook foods using the steam released from boiling liquid. Steamed foods should be placed in a basket above the liquid, and the pot should be covered. I steam green beans, broccoli and edamame. I can't wait to try making steamed dumplings!
Shrimp Wontons via Rasa Malaysia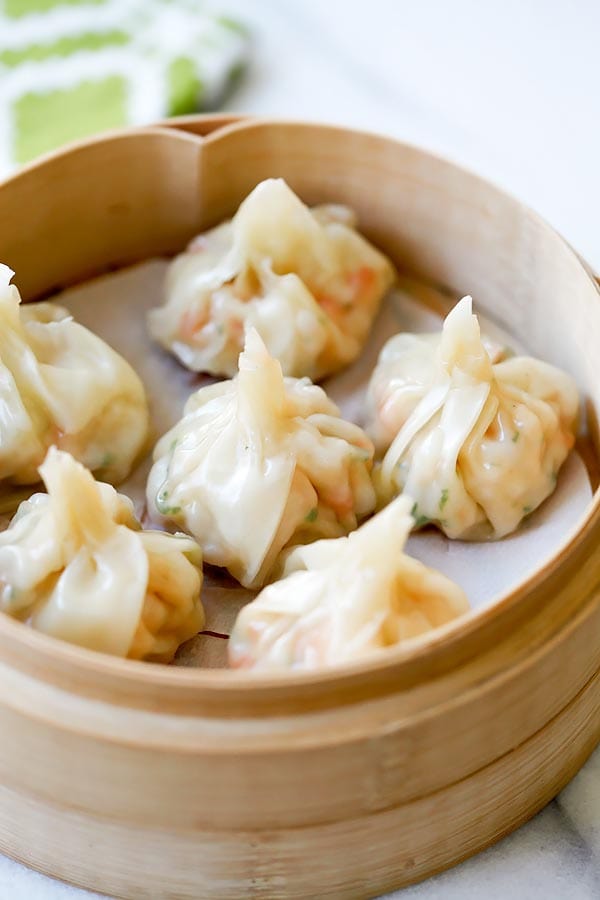 Sweat
To cook over gentle heat in a small amount of fat in a covered pot. "Sweating" usually applies to the aromatic veggie base of a recipe, and this means that you should start cooking those veggies first before other ingredients are added, mainly to soften them without browning.
Technique: How to Sweat Vegetables via The Kitchn
Toast
To cook or brown food by dry heat, without adding fat, using an oven or skillet. Used to bring out the flavors of nuts, spices and seeds. My favorite is walnuts!
Cinnamon Sugar Toasted Walnuts via Zen & Spice
What cooking technique do you use most often in the kitchen?
Definitions from The America's Test Kitchen Cooking School Cookbook.